Norwegian wool equals high quality
The wool industry in Norway produces a total of 4.000 tonnes of wool a year. Norwegian wool is considered to be of high quality and all Norwegian wool is therefore traded and used. At Gudbrandsdalens Uldvarefabrik we use wool from about 120.000 sheep per year.
The Norwegian wool is relatively coarse, resilient and robust and is suitable for use in yarn for hand or machine knitting or weaving of blankets, bunad and upholstery fabric. By using wool, you contribute to the utilization of the whole animal to the full, and the process therefore becomes very sustainable. Wool is biodegradable and a renewable resource. It does not need to be washed in the same way as other fiber types and has a long life. 
All natural
The Norwegian wool has a great environmental advantage over wool from warmer regions. Our cool climate means that the chemical treatment of the wool on the sheep is not very relevant. Pesticides are generally not used in Norwegian agriculture. The Norwegian sheep farm is based on grazing in outdoor areas where no kind of pesticides are used.

Many of our products are environmentally certified with the European eco-label "EU-Ecolabel" (the "EU Flower") which corresponds to the Nordic "Svanemerket". Wool from the Norwegian sheep is processed further into yarn at our mill before it is woven, dyed and finished for upholstery fabrics and bunad fabric at our mill in Lillehammer. The entire production process is under one roof, from raw material to finished product, making our fabrics an excellent, sustainable choice.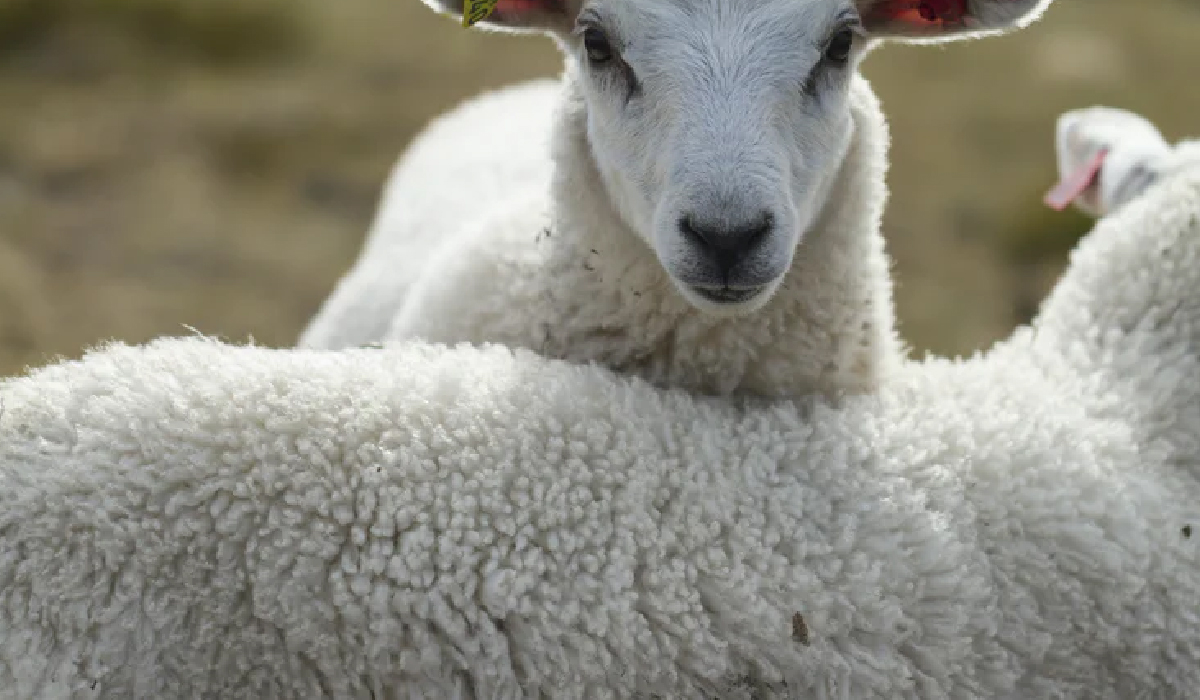 Did you know this about wool?
1. Wool attracts moisture
It can absorb up to 30% moisture in relation to its own weight without feeling wet or damp. This means that a piece of furniture or a garment in wool will not create a clammy feeling in contrast to, for example, the equivalent in synthetic material.
2. Wool is self-cleaning and has antibacterial properties
Wool garments should be aired after use and do not need to be washed as often. Wool also prevents bad smells.
3. Wool is heat-regulating
It cools in summer and warms in winter. An upholstery fabric in wool feels dry and comfortable to sit on.
4. Wool is 100% natural
Wool is a protein fiber on a par with human hair and grows naturally on sheep.
5. Wool is easy to clean and maintain
It is naturally water-repellent. This means that it is very resistant to impurities. Addition of impregnating agents to wool is unnecessary during normal use.
6. Wool is elastic and holds well in shape
When the wool is stretched out during use, it returns to its original shape afterwards. Wool provides robust, durable fabrics that make garments and furniture withstand good hard use over a long period of time without appearing worn.
7. Wool attracts little dust
Wool is a wet fiber and it is naturally anti-static. This means that it does not attract dust like other, dry fiber types.
8. Wool is well suited as a starting point in noise-reducing fabrics
This is due to the three-dimensional shape of the wool fiber. It has a spiral-shaped structure that holds in air and thus provides both heat-insulating and noise-reducing properties.
9. Wool is a natural flame retardant
It does not burn or melt - but charred. This means that we produce flame retardant fabrics for normal use without the use of chemicals. This makes wool a safe choice with regard to any fire.
The future of Norwegian wool
The wool we use comes from Norilia. Wool is classified by experienced classifiers in accordance with the Norwegian Wool Standard. The quality assessment of wool is based on the fibers' fineness, length, mug, elasticity, evenness, color and more. The wool from Norilia is "Svanemerket", and we know that it comes from healthy animals that are well taken care of. It is pure and safe raw materials. Today, Norwegian wool constitutes approximately 60% of the total amount of wool we use in our production.

We have a desire to use more Norwegian wool in the future. Our good cooperation with Norilia has opened up for more use of Norwegian wool. Quality and availability are key words. We are totally dependent on access to the best wool. This can be ensured by good sorting thus insuring that the best wool can be processed in Norway. In addition, we are dependent on building even more awareness and pride among Norwegian sheep farmers to deliver more wool of the best quality.