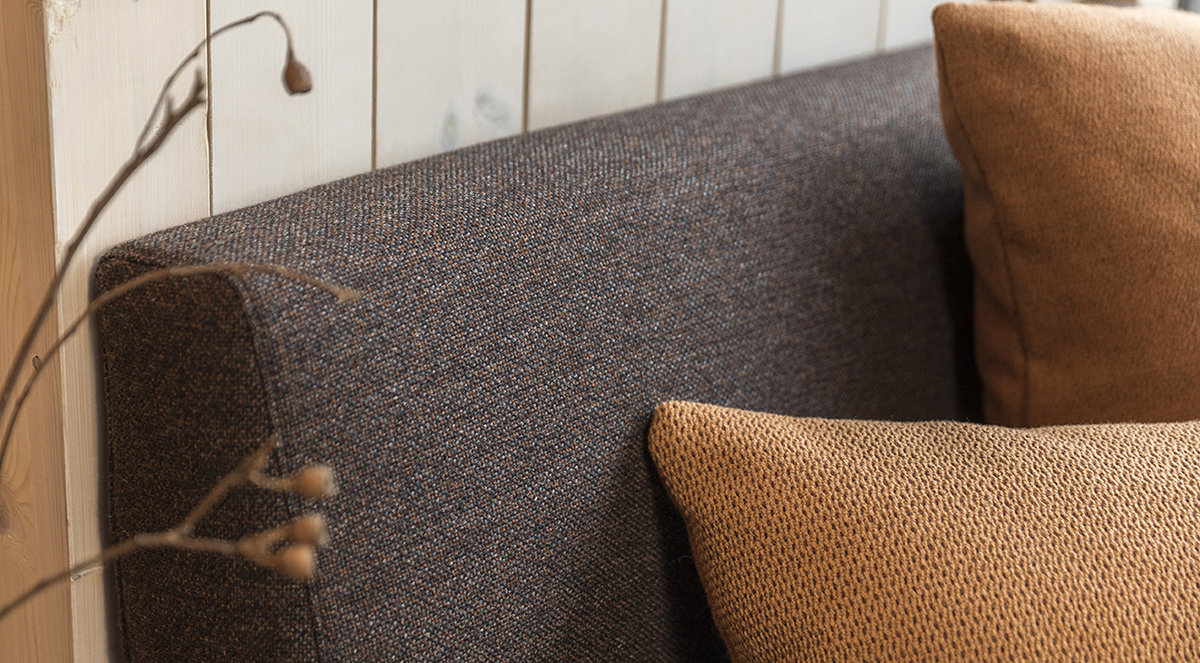 Design: GU Design Team / Ragnhild Nordhagen & Christiane Müller
In Gudbrandsdalen, autumn, winter, spring and summer have their own clear identity and atmosphere, and that is something we respond to. Redal is a study in color composition where harmonious color mixtures are inspired by the color changes in nature. The beautiful tones are recreated in a combination of wool yarn, lines and structures. The colors are harmonious and rich, and the various colors in the collection are inspired by nature with everything from dramatic sky tones to natural earth tones, mighty mountains and deep fjords.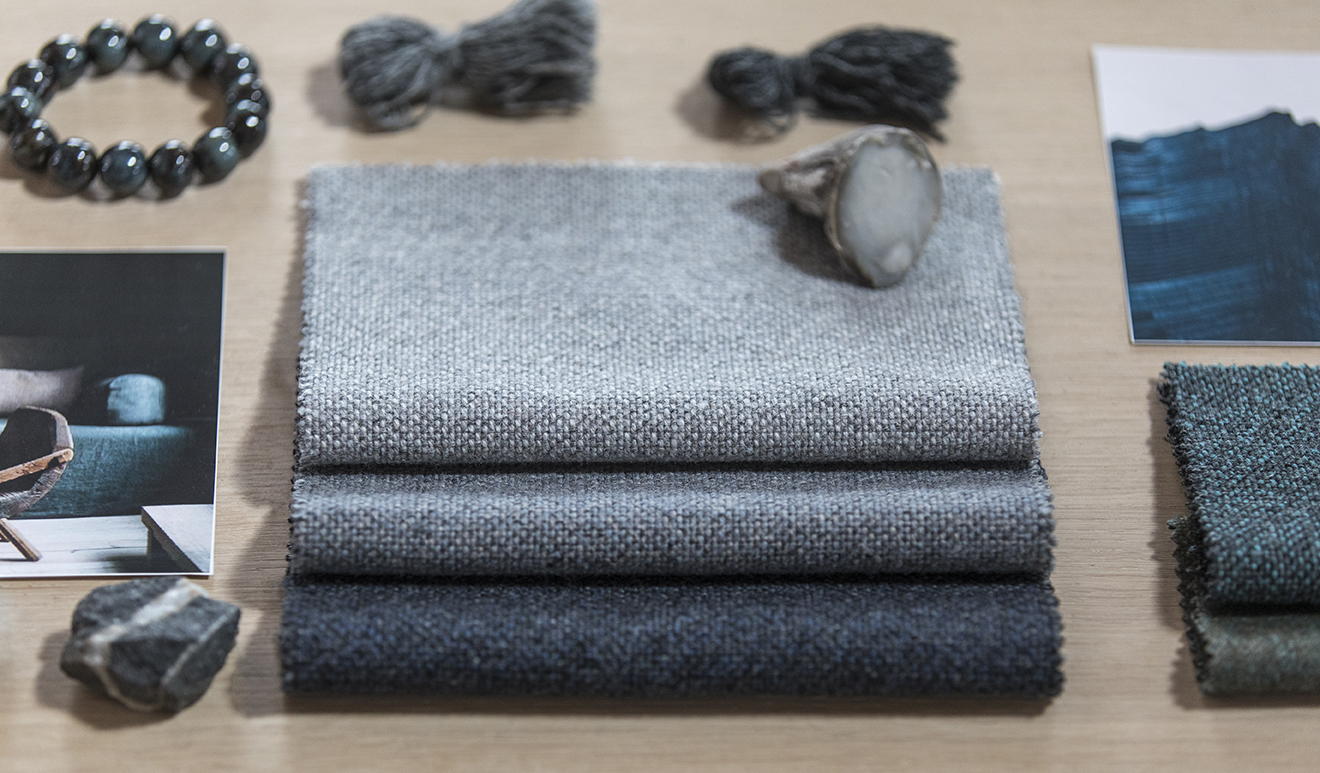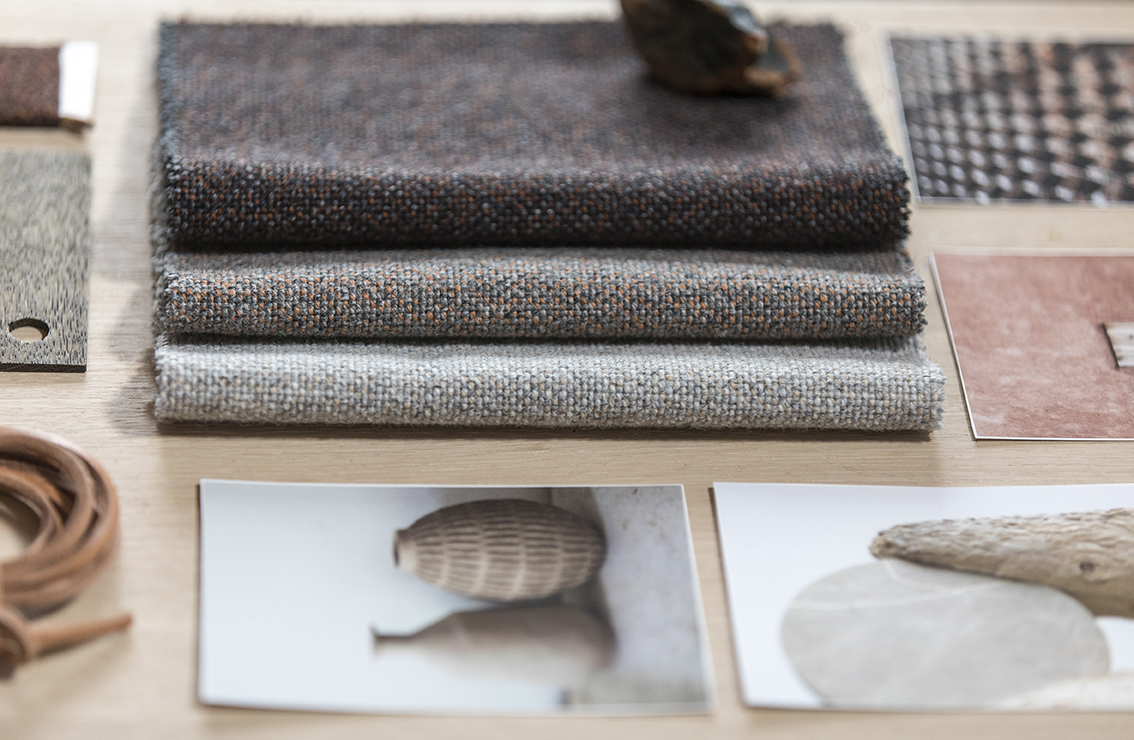 Working with a wool material that also comes from nature means that the colors can be translated and it creates a unique result. Each color in the collection consists of three colors that are carefully selected and twisted together. The warp is melange and it creates an effect with light and shadow. It is an art to create harmony between weft yarns and warp yarns.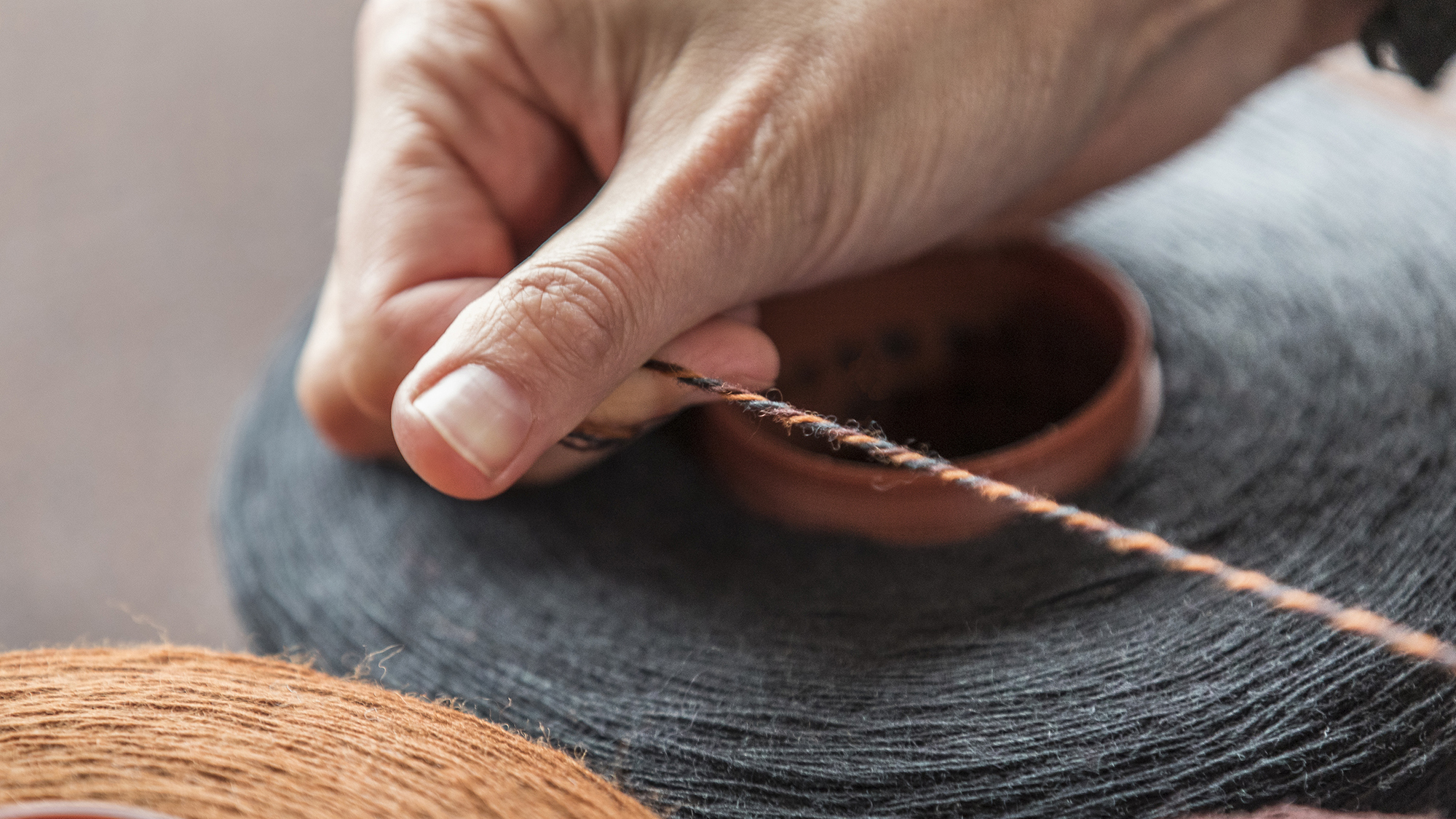 Weaving in a mill can easily be considered something mechanical, but it is first and foremost a craft. We refine beautiful materials, and it is always an exciting process to see a new design in the loom for the first time when it grows and becomes a fabric. It is something magical and special to see how the colors are mixed together.
Redal has been developed through a large color study, which has created a high quality wool fabric that also has a fantastic play of colors and a wealth in it. The fabric has good neutrals and exciting contrasts. The composition consists of wool and viscose which are natural materials.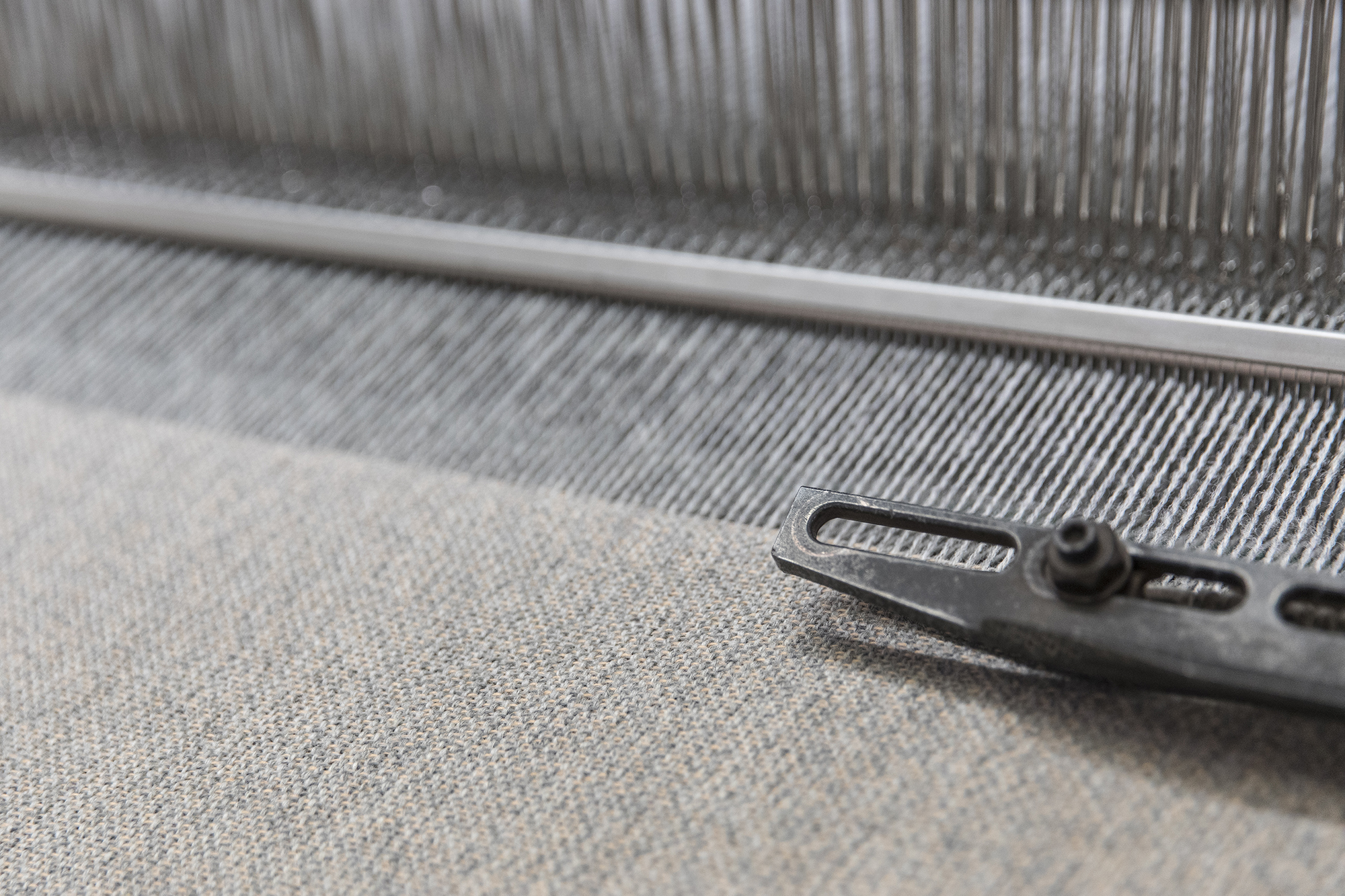 04.08.2020 18:16
Norwegian wool - a sustainable choice
At Gudbrandsdalens Uldvarefabrik we have vast and advanced expertise in utilizing the unique properties of wool. We use only the highest quality wool, and the majority of the wool used in our production is locally sourced.
Read more

24.03.2021 12:30
Beautiful, classic and exclusive upholstery fabrics
At a time when things are moving faster and faster, the calm and harmonious moments are extra important. Being able to spend time observing has become a new everyday luxury. Herringdal and Morgedal were designed by Kari Skogstad in the mid 80's. These two classic upholstery fabrics have been put together in a family and given new, muted colors that create a warm atmosphere and a feeling of quality and well-being.
Read more